Recently I found myself booking an award seat from Tokyo to South Florida in a premium cabin for early June 2019. Conventional wisdom has taught me that when you plan to fly during a popular vacation time your best bet for a low-cost award seat is to book early, book last-minute, or be flexible. Considering I don't like the unknown with waiting to the last-minute, and I couldn't be flexible, I went to book a trip with my typical resources early.  Starting my search, I couldn't find any affordable space using Delta Skymiles, which didn't surprise me as most of their awards are over priced. I also couldn't get a single seat on American Airlines or Japan Airlines, which did come as a bit of a shock as I can usually find at least one seat to some US destination.  Finally I was able to find an option with United Airlines miles on ANA but the only flight available leaves me with an unconscionable 10 hour layover in a United Airlines hub and a connecting flight in coach. The worst part being that there is no lounge access during the layover, even booked on a premium ticket, due to strict United lounge access rules. Considering it was my only option, I booked it.
After booking I set up an award flight monitor with ExpertFlyer and AwardNexus which should advise me should any earlier flights become available, although it will cost $75-$125 in change fees. Upon some further digging I don't think that United Airlines has sold a single seat on most of their earlier connecting flights this far in advance and the idea of a saver level ticket is nothing more than a fallacy to United Airlines revenue management team.

United Airlines Everyday Awards
Thirteen months ago United introduced everyday awards and they went into effect last November. It was pitched to customers as a way to allow for greater award availability across the board and allow customers to redeem their miles for less than the standard award cost. Under the new change United promised to not increase current award cost which they have upheld. United Airlines saver level domestic awards still cost just 12,500 miles per person. In reality, United cut domestic saver level award space to minimal levels and made more everyday award space which can not be combined with a partner airline awards leaving you with fewer options rather than more.
The mystery of Domestic Saver Availability
Currently you can book a United saver level award on ANA on June 2, 2019 from Tokyo (HND) to Chicago (ORD) in business class for 80,000 United Miles.
You should be able to add-on a domestic leg for free, pending the saver level award availability. Unfortunately you can not get from Chicago (ORD) to Miami (MIA), Ft. Lauderdale (FLL) or PBI (West Palm Beach) due to lack of award space. This is a flight that is 305 days from departure and it should be available this far out. Upon looking at the seat map you will find something that looks like this 
It would appear that there are at least 6 seats taken which would seem like a fair number of saver award seats out of 150 total economy seats. When you go to ExpertFlyer, the seat map paints a different picture
The 6 seats that were assumed occupied aren't actually sold seats, they are just blocked from being selected. They are probably for passengers with limited mobility or special needs. This is consistent across most of the flights, leaving me to believe that they never intended to offer any saver level seats on this flight at all. Looking at the 30 days award availability chart looks like this
There are a total of 8 direct flights between Chicago and South Florida on a daily basis. During the 30 days surrounding June 2 there are a total of 11 one-stop saver level award options and 1 non-stop option out of 240 non stop flights spread out over just 3 days. That is a dismal 0.4%  availability for non-stop flights. The number get even worse when you are looking for first class award space as there is legitimately no space available connecting or nonstop.
What can United do to fix the problem?
As I see it United Airlines has two good options to fix the issue.
They should offer the ability to buy up into the everyday award cost for the domestic leg. For example, if  80,000 miles is minimum the cost of a saver level business class award from Tokyo – South Florida, you assign a value to the domestic segment. For this example I will assume 12,500 of those miles are dedicated to the domestic segment. If coach is currently selling at 15,000 miles for the domestic segment, your new award cost should be 82,500 miles. If you want first class, which you technically should be entitled to, than it would cost you 102,500 miles.
United should just increase their award charts to what they want to earn and stop playing games with everyday awards. Domestic saver availability is at its lowest ever, keeping the system this way will only anger more people than it will appease.
I am hopeful that United Airlines will do something to remedy the situation as this isn't the first time I've run into the issue, but in reality United is probably happier having less domestic saver award availability and less redemptions as a result. I wouldn't expect any big changes soon.
The award availability listed above is strictly for customer who do not have the MilagePlus Chase credit card. The credit card does open up some additional space which can mitigate these issues but I would not recommend opening up the card just increase award availability.
When United was asked about this issue on Twitter  they suggested to contact MilagePlus, but we all know what happens to most advice. If I do hear back from them I will let you know.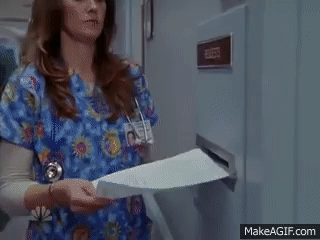 Have you had luck connecting a domestic segment to an international award ticket with United Airlines?