Advertising Disclosure: Many of the links that appear on this website are from companies which SamChui.com may receive compensation. This compensation may impact how and where products appear on this site (including, for example, the order in which they appear). The site does not review or include all companies or all available products.
British Airways offers sales on different travel classes every month, this month some of those prices are very attractive. Below are some of their amazing deals, for travellers departing London on British Airways' First Class:
| | |
| --- | --- |
| From London to | Fare Price (GBP) from |
| Atlanta | £1,798 |
| Austin | £1,998 |
| Chicago | £1,848 |
| Dallas | £1,898 |
| Denver | £1,848 |
| Houston | £1,798 |
| Las Vegas | £1,998 |
| Miami | £1,948 |
| Nashville | £1,852 |
| New Orleans | £1,803 |
| New York | £1,798 |
| Philadelphia | £1,798 |
| Phoenix | £1,903 |
| Pittsburgh | £1,853 |
| San Diego | £1,948 |
| San Francisco | £1,798 |
| San Jose | £1,798 |
| Seattle | £1,848 |
| Vancouver | £1,899 |
| Washington DC | £1,798 |
There are also other destinations with prices slightly higher. For more destinations, visit British Airways' website in the UK and select First Class in the travel class section.
Important Ticket Conditions
Time/date changes permitted at any time before each flight departure for a change fee of GBP 300 or an upgrade fee of GBP 300 plus any difference in fare. Changes subject to availability. Fees apply per ticket
If the booking is canceled before the first flight, a cancellation fee of GBP 150 per direction applies. At any other time, there are no refunds except for any government & airport taxes.
To cancel your booking it is £15 online or £30 by phone. To make changes to the date/time it is free online or £30 by phone.
1 handbag/laptop bag (Up to 40cm x 30cm x 15cm/16in x 12in x 6in.)
1 additional cabin bag (Up to 56cm x 45cm x 25cm/22in x 18in x 10in.)
3 checked bags at 32 kg (71lbs)
How to Find This Deal?
The best way to find these prices is by using the search tool from British Airways itself. If can be easily accessed on britishairways.com -> Discover -> Offers and deals -> Find our cheapest flights. You can also click this link to go to the page directly.
Then type in the destination you want to go, type of travel, duration, and travel class. Click the Find lowest price button to start the search.
In the list of destinations below, click on the one you want to go. Prices for different months will appear.
Click on the month with the price you want, then you can see which day(s) offer that price. Click on the date you want, select the number of passengers and then click Continue, that will lead you to the normal booking page to select an eligible flight.
If you are not as familiar with the British Airways website you can use Google Flights or the ITA Matrix. Click this link to go directly to the deal and play around with the destination and calendar
What is the British Airways First Class Product like?
British Airways is one of the very few airlines now that offers their First Class product on a majority of their international routes. There are first Class seats on Boeing B747-400s, B777-200/-300s, B787-9s, and Airbus A380-800s.
The seats themselves are reverse-herringbone seats in a 1-2-1 configuration. You can check out Sam's review on the product below. We recommend trying to get the seat above on the 787-9, as it is the newest First Class seat they offer.
Where Should I Credit this Ticket?
These fares are booking into selling class A which gives 250% of miles flown in Avios and 100% Tier Points, if you choose to credit it to British Airways Executive Club.
British Airways has an Avios flight calculator, which I find extremely useful. This can be used to calculate how many Avios and Tier Points you can collect, just enter the Airline, Executive Club Tier, Departure City, and Arriving City. Below is an example of a direct flight from London (LHR) to New York (JFK)
Considering this ticket books into A class, that should give you 210 Tier Points one way, which becomes 420 Tier Points round trip. 420 Tier Points is enough to reach the Bronze membership tier. Two round trip tickets are enough to attain the Silver membership tier, which is equivalent to the Oneworld Sapphire tier.
If you want to credit the ticket on other airlines, check out where to credit for more information; or you could credit to American Airlines where it will earn at a rate of 2 EQM and 30% EQD .
How Should I Pay for This Ticket?
I recommend booking this deal directly with the airline, as that is the safest way to ensure that your tickets are in good hands.
The Platinum Card® from American Express offers 5x points on all airfare purchases, made directly with airlines and Amex. If you purchased this ticket directly from the airline or with AmexTravel.com,you should earn a minimum of 11,700 membership rewards points, this is worth around ~$200 depending on how you value American Express Membership Rewards Points. You can learn more about The Platinum Card® from American Express here.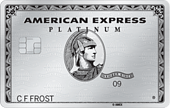 If Amex isn't your card of choice the British Airways Visa Signature® Card offers up to 4x points for every $1 spent on all purchases up to $30,000 in the first 12 months, from the date of account opening; if you have already spent $30,000 on that card this year, it offers 3x points for airfare purchased directly with them. If you pay with the British Airways Visa Signature® Card you should earn a minimum of between 6,900 to 9,200 British Airways Avios points, worth around $100-140 depending on how you value British Airways Avios. You can learn more about British Airways Visa Signature® Card here

Bottom Line
When travelling out from London, always remember to take a look at British Airways deals first. Some of the prices are very attractive and the service you get on-board is also appealing. More than that, these fares can also progress you up the airline frequent flyer membership tiers, fast!
Are you planning to take or have already taken advantage of this sale? If so, what are your thoughts on such First Class sales?
Editorial Note: Opinions expressed here are the author's alone, not those of any bank, credit card issuer, airlines or hotel chain, and have not been reviewed, approved or otherwise endorsed by any of these entities.
Comment Disclaimer: The responses in each article are not provided or commissioned by the bank advertiser. Responses have not been reviewed, approved or otherwise endorsed by the bank advertiser. It is not the bank advertiser's responsibility to ensure all posts and/or questions are answered.