If you somehow find yourself stuck with British Airways, here is some exciting news for you. Following the introduction of A350-1000 service earlier this year, British Airways is expanding this service to four more new routes. This expansion presents a significant upgrade in comfort – particularly those in Business Class, where they have introduced the new Club Suite.
Initial Routes
1)Dubai – since 2nd September 2019
BA107 London to Dubai dep 12:45 arr 23:00
BA106 Dubai to London dep 01:30 arr 06:15
2)Toronto – since 1st October 2019
BA93 London to Toronto dep 13:05 arr 15:55
BA92 Toronto to London dep 18:30 arr 06:40 (+1 day)
3)Tel Aviv – since 1st December 2019
BA163 London to Tel Aviv dep 20:55 arr 03:40 (+1 day)
BA162 Tel Aviv to London dep 06:15 arr 09:40
4)Bangalore – Starting 1st January 2020
BA119 London to Bangalore dep 13:45 arr 05:00 (+1 day)
BA118 Bangalore to London dep 07:00 arr 12:40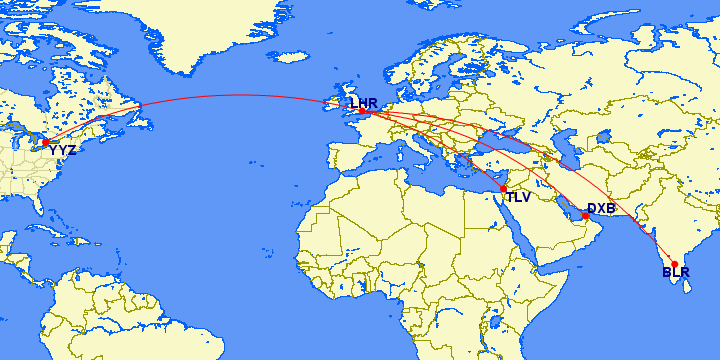 Additional Routes
1)Washington Dulles – Starting 29th March 2020
BA293 London to Washington dep 17:10 arr 20:20
BA292 Washington to London dep 22:20 arr 10:35 (+1 day)
2)Philadelphia – Starting 29th March 2020
BA67 London to Philadelphia dep 12:40 arr 15:35
BA66 Philadelphia to London dep 18:40 arr 06:50 (+1 day)
3)Austin – Starting 29th March 2020
BA191 London to Austin dep 11:55 arr 16:15
BA190 Austin to London dep 18:30 arr 09:50 (+1 day)
4)Boston – Starting 1st August 2020
BA203 London to Boston dep 17:10 arr 19:45
BA202 Boston to London dep 21:35 arr 09:10 (+1 day)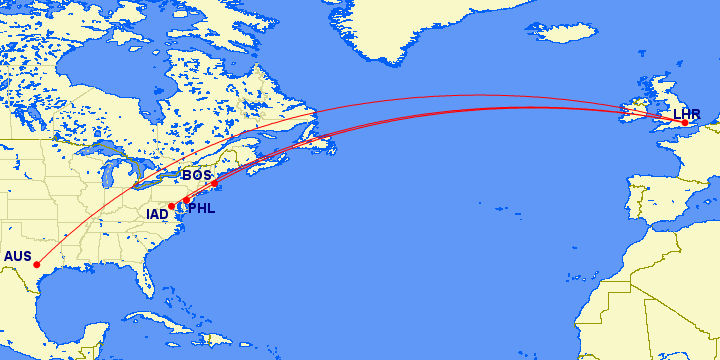 New Club Suite also on B787 and B777
Note that the new Club Suite will also be fitted on British Airways' new B787, which will be debuting early next year to Atlanta and then also to Seattle next summer. In addition, British Airways is also fitting this Club Suite to selected B777 as well. Since October this year, British Airways has already started its B777 Club Suite service to New York.
In case you are unfamiliar with British Airways' new A350-1000, you may want to check out the review here: