A Singapore Airlines First Class Suite Passenger found a metal screw in his soup, during his flight from Singapore To Auckland on 1st January. In his flight review, he wrote that he felt a sharp object in his mouth while he was sipping his pumpkin mushroom soup. Knowing that it was a metal screw, he no longer had any appetite for the rest of the flight.
A SGD $200 service recovery voucher was offered to him immediately during the flight. He then later wrote to Singapore Airlines and was unhappy with the response that was given to him.
In the response email, it was mentioned that:
The missing screw belongs to a blender from SATS' catering.
All food catering staff were briefed on this incident and were reminded to check the kitchen equipment, before and after daily production.
The technical team was asked to explore other blender models with no exposed screw that could come into contact with the food.
Metal detection has been implemented for all meals catered to Singapore Airlines
No further compensated is offered other than the initial SGD $200 service voucher.
You may read the full response here: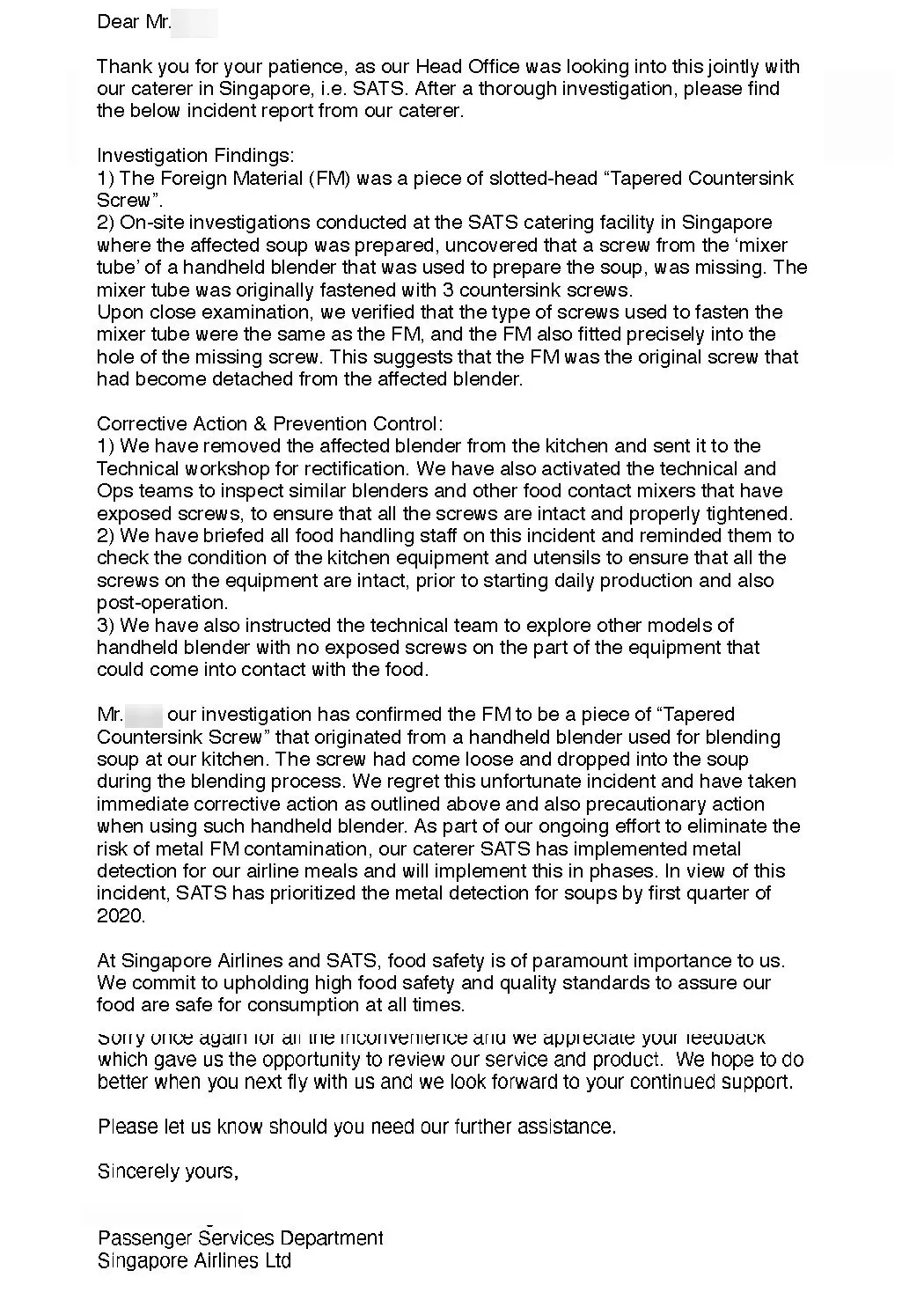 Concluding his experience on this flight, the passenger said that he would have given a full rating for his journey from Singapore to Auckland if there was no metal screw in his meal. At the point of writing, there seems to be no further compensation.
H/T: Will