As Qantas prepares to retire their Boeing 747-400 aircraft, a limited number of farewell flights will take place. Each one-hour joy flight will take in each city's skyline and complete a low-level flyby. For many, this is a final opportunity to fly on the 'Queen of the Skies'.
We have collaborated with a number of lucky passengers and pilots to show you the Qantas Special B747 Farewell flight experience.
Pre-Flight
Prior to departure, QF747 passengers gathered in the Sydney Qantas lounge for morning tea. Here, Qantas pilots and veteran B747 passengers shared stories of their memories on this iconic aircraft.
Each passenger was given a gift bag, featuring a small amenity kit and a Qantas 747 cap, amongst other collector items.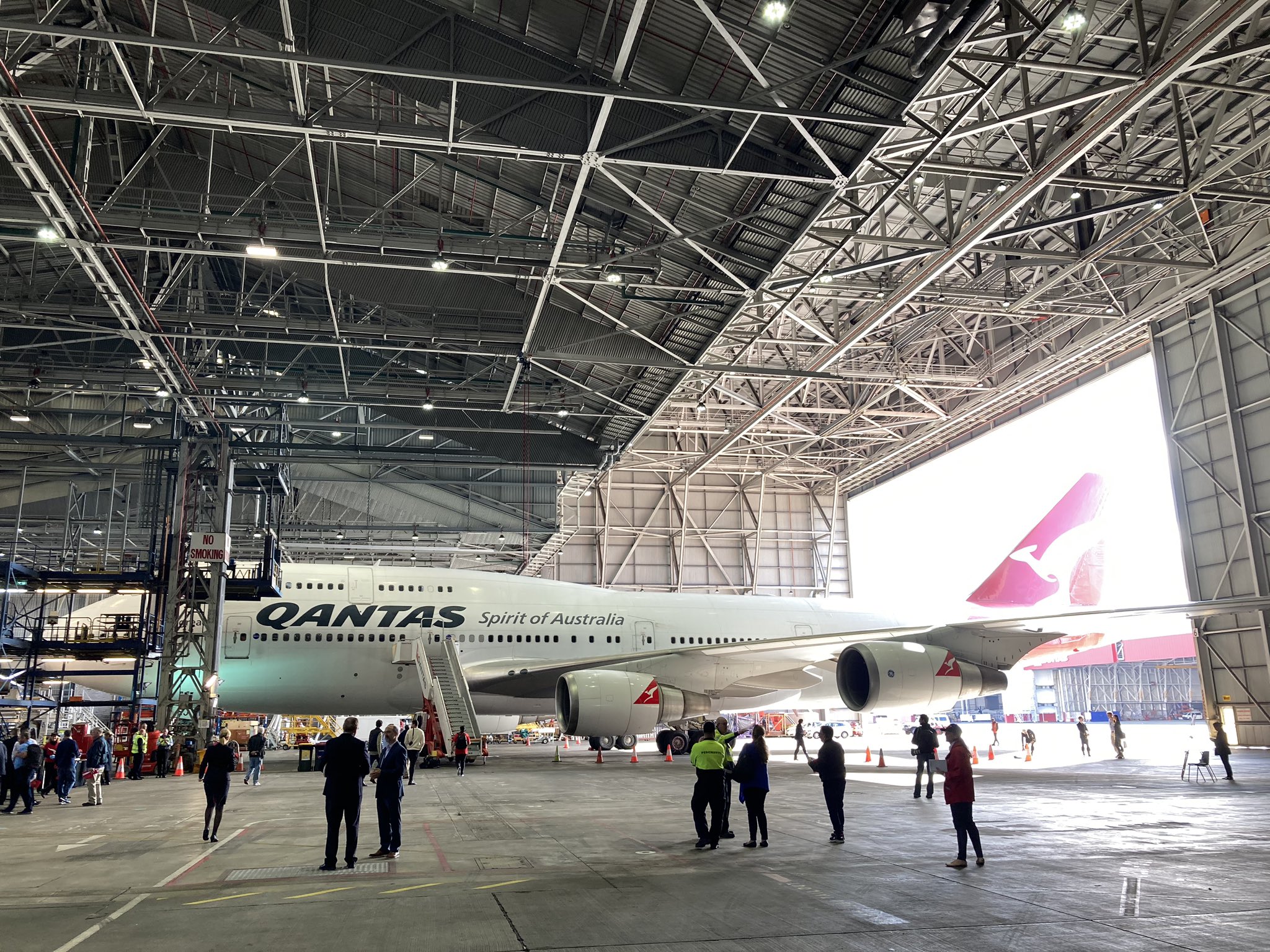 Farewell Flight
VH-OEJ lifted off from Sydney's Runway 16R at 10:36 local time. It landed on the same runway at 11:37 local time, after a flight time of 1 hour and 1 minute.
Made a right-turn and executed a downwind departure towards Sydney Harbour (tracking 357° and then 98°)
Completed two low-level "Left Harbour Orbits"
Flew up the New South Wales Central Coast
Flew over the Marramarra National Park, before tracking back to Sydney from the North-West
Made a single pass over the Sydney Harbour Bridge, whilst making a gentle right-turn
Flew a large circuit over Campbelltown and Camden, before tracking North-East beside Stanwell Tops
Flew the scenic Runway 16R approach, taking in Sydney Harbour from the Western reaches (overhead Woolwich and Drummoyne)
QF747 Inflight Experience
Qantas sold a mere 160 Economy Class tickets for the flight, each priced at AU$400 ($278). In addition, Qantas sold a "limited number" of Business Class seats, priced at AU$747 ($519). No upper-deck seats were sold on QF747. Tickets went on sale on 8th July and sold out very shortly after.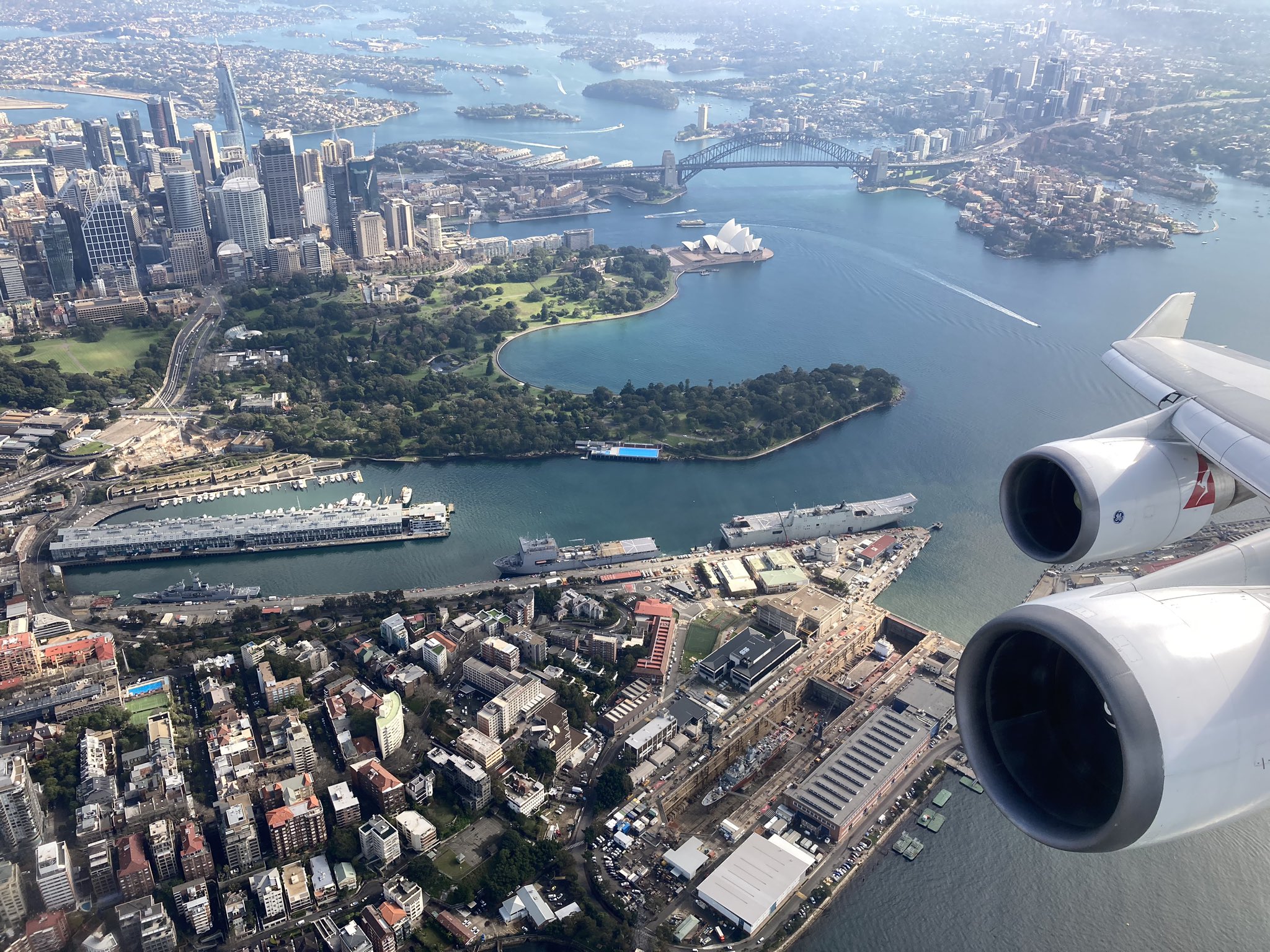 A light lunch was served on-board and passengers were treated to exquisite views in accompaniment.
Towards the end of the flight, passengers were provided with a certificate detailing the flight (pictured below).
機体記号は #vhoej . pic.twitter.com/yVdtBhbfIN

— 神楽坂あさこ🏳️‍🌈 (@AsakoKagurazaka) July 13, 2020
Upon landing, VH-OEJ received a water cannon salute from Airservices Australia and there was a Guard of Honour waiting in the terminal.
Future of VH-OEJ
Qantas will donate the profits from QF747 joy flights to the Qantas Founders Museum (Longreach, QLD) and the Historical Aviation Restoration Society (Albion Park, NSW) to preserve and promote the legacy of the B747. Both these museums already have a Qantas 747 on display.
Qantas recently announced the immediate retirement of all remaining B747-400 aircraft, due to the COVID-19 pandemic; unfortunately, VH-OEJ will not be spared. Qantas will fly the aircraft to Los Angeles on 22nd July and then to Mojave for retirement.
Feature Image: Courtesy of Qantas B747 Captain Owen Zupp. Other Images: The Airline Show on Twitter