A United Nations Dash-8 cargo aircraft has crashed in Beledweyne, Somalia. The Kenyan-registered Q400, registered 5Y-VVU, veered off the runway, causing a large fire to ignite in its right engine.
The 20-year-old Dash-8 was operated by Bluebird Aviation, a small charter airline based in Nairobi, Kenya. The aircraft was carrying aid supplies to flood victims in Beledweyne. All three crew members escaped the aircraft with minor injuries.
The exact cause of the accident is unclear, although a Bluebird Aviation manager told The Aviation Herald that the plane veered when a donkey crossed the dirt airstrip; upon veering, the aircraft's landing gear collapsed. The wing unit subsequently broke away from the aircraft.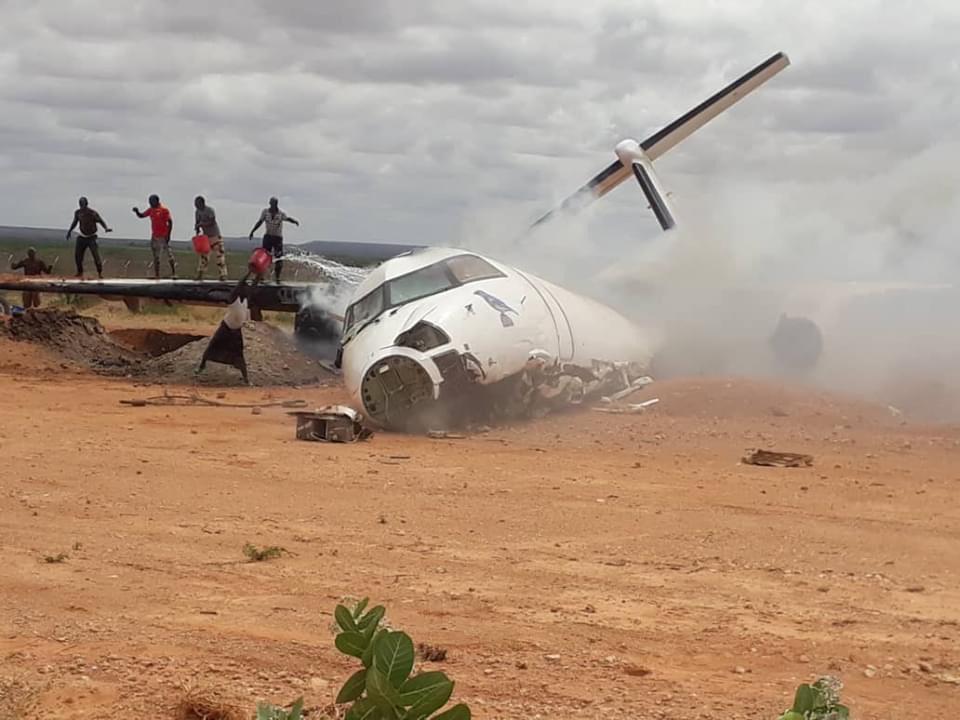 Speaking to the Associated Press, the Governor of the Hiran Region of Somalia said that the fire ignited after the plane had come to a near-stop. Ali Jeite Osman also explained that the airfield lacks basic firefighting capabilities, local residents used small buckets to extinguish the fire.
Thick black smoke was visible from the airfield, although no-one was injured on the ground. The United Nations is yet to comment on the incident.
Beledweyne Airport has a single runway measuring 2,200 × 20 metres (7,218 ft × 66 ft). The surface is made of crushed rock and packed sand.
Article Source: Local Media (Kulmiye News) and Al Jazeera