At least 17 people have died after an Antonov AN-26 cargo plane crashed in Juba, South Sudan. One person has escaped the wreckage and is in a critical condition. It is unknown if all the victims were actually onboard the aircraft.
Eyewitnesses have told Xinhua that the aircraft crashed into the Hai Referendum residential area at approximately 09:00, soon after takeoff.
According to the cargo manifest, the aircraft, registered YI-AZR, was carrying motorbikes, spare parts, food items and NGO staff salaries.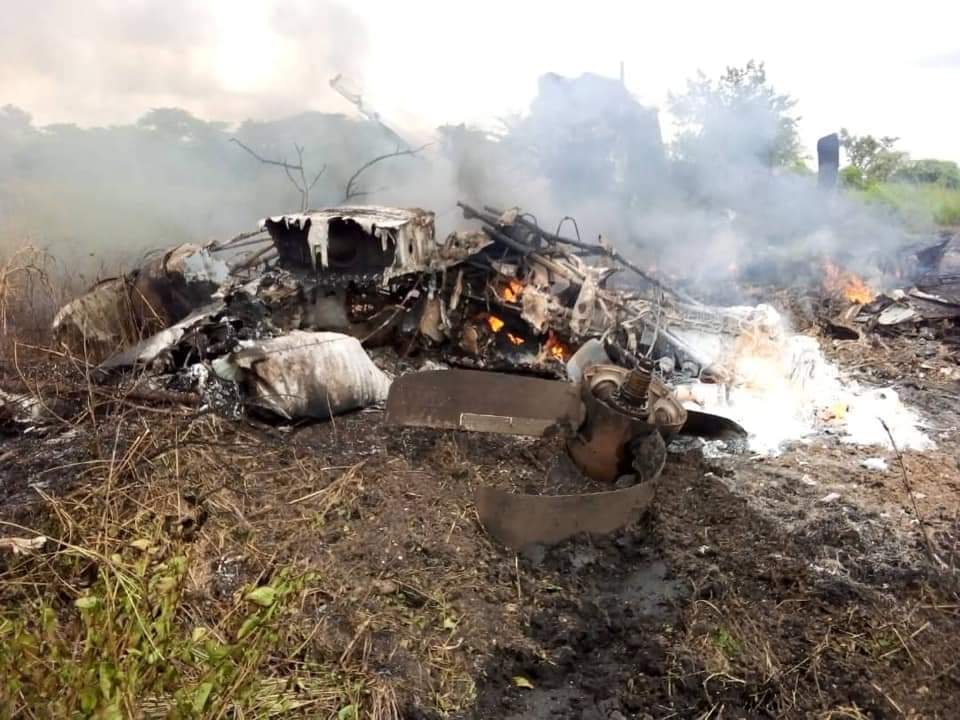 "…one person was rescued after screaming in pain and was immediately taken to the hospital. We have counted 15 people and two crew members, bringing the total to 17."

Joseph Mayom, Assistant Professor, Upper Nile University (via Xinhua)
Another eyewitness told AA News that eight people were onboard the aircraft at the time.
The weather at Juba was mostly fine when the accident occurred. It is unknown what exactly caused the crash.
Hai Referendum is to the South-West of Juba Airport. Due to the crash location, it is possible that the aircraft was on the downwind leg of a departure.
Feature Image: Athian Dut Wol Gar (via Twitter)