Update 2nd November 2020
Twente Airport has received a one-off exemption to allow the six Lufthansa B747s to take-off. The Dutch ILT (civil aviation authority) has stipulated that the aircraft must carry minimal fuel and be as light as possible on take-off.
Original Article
Six retired Lufthansa Boeing 747-400s are "stuck" at a small Dutch airport. These aircraft arrived at Twente Airport for long-term storage in June, but cannot take-off again due to a bureaucratic battle.
Lufthansa intends to scrap all of these aircraft at another facility in Europe, but just days before their departure, the Dutch civil aviation authority (ILT) revoked the airport's approval for B747 take-offs.
The bureaucratic nightmare means that while B747s can technically land at Twente, the airport's departure procedures have been decertified; making the Lufthansa aircraft "legally stuck" according to the airport's CEO.
CEO Meiltje de Groot has described the issue as "too absurd for words" and has wasted no time in seeking an interim injunction, according to Dutch newspaper Tubantia.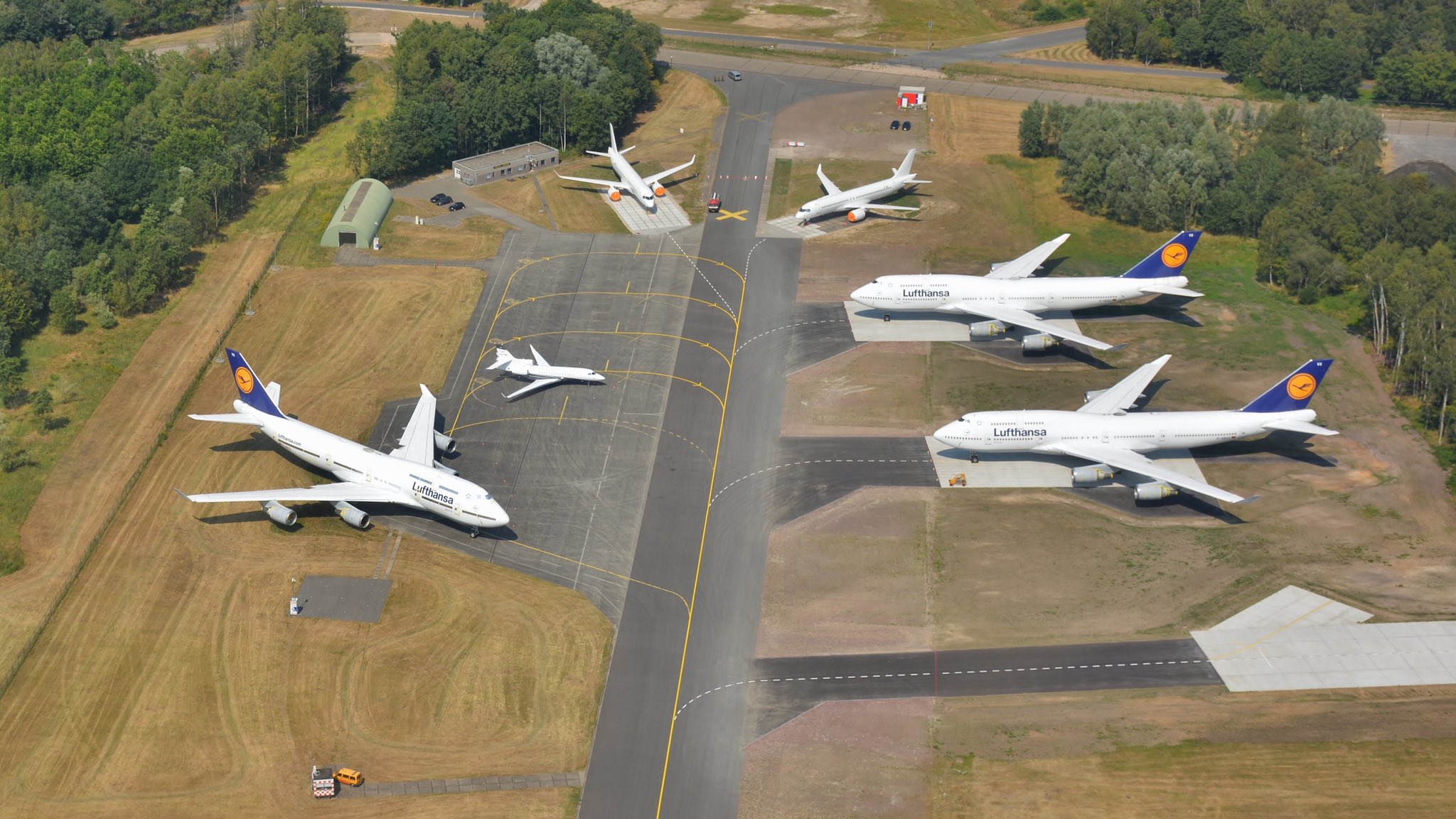 According to Ms de Groot, the Dutch ILT changed the permit on unjustified grounds and Twente Airport was not aware of this "taboo on these types of large devices".
"The planes came here because Twente is one of the few airports where there is still room to park such large planes… Now they have to leave in the short term, three [aircraft] preferably this week. It is incomprehensible that there is a sudden blockage."

TRANSLATED – Meiltje de Groot, CEO, Twente Airport (via Tubantia)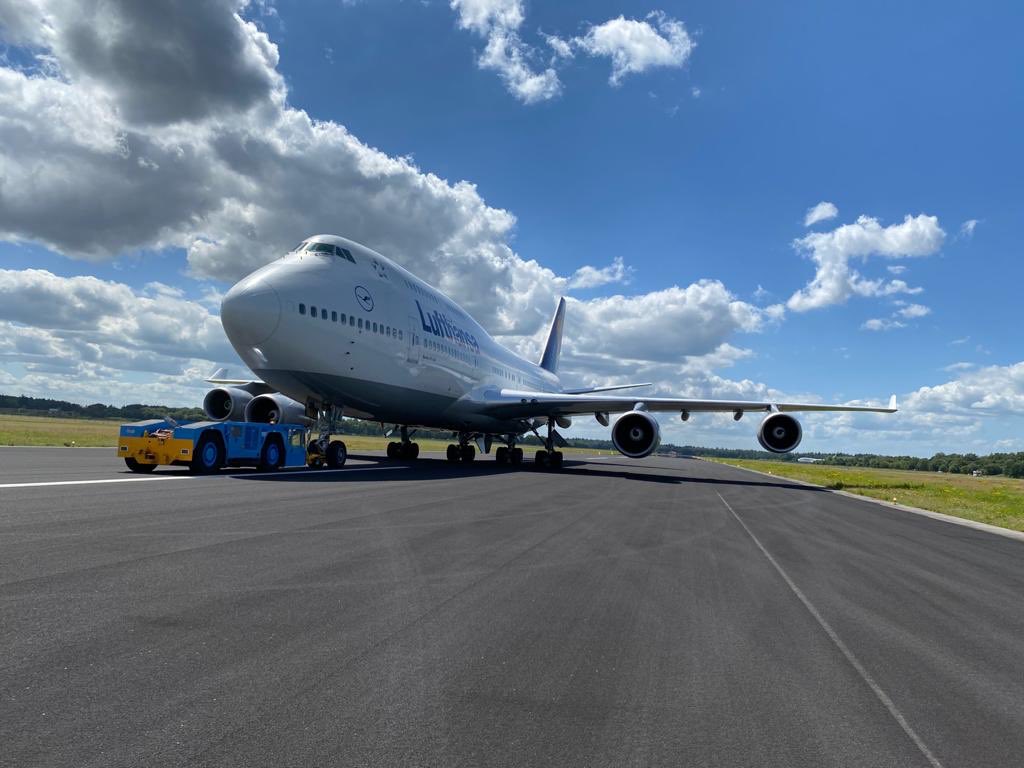 A spokesperson for the ILT defended the move, highlighting Twente's potential "security risks." Additionally, they allege that the airport did not inform the inspectorate about the B747 storage in advance.
"Twente Airport simply does not have the correct safety certificate. Larger aircraft such as the Boeings can land at Twente, but only for dismantling. The airport's infrastructure is not suitable for taking off larger and heavier aircraft."

TRANSALTED – Daniëlle Rebel, Spokeswoman, ILT (via Tubantia)
Legal proceedings are underway to secure the aircrafts' departures.