Delta Air Lines has made their final Boeing 777 flight, marking the end of an era for the airline and the aircraft. Flight DL8777 flew from New York to Los Angeles in 5:30 hours.
In this article, we will take a look at the final flight, as well as the history of Delta's B777 operations.
Final Flight #DL8777
Delta Flight 8777 took-off from New York JFK airport at 13:13 local time, making a right turn towards Los Angeles. The flight was operated by N701DN, a 12-year-old B777-200LR.
Flying at 40,000 feet, this trans-continental flight took in stunning views of the length-and-breadth of the United States. The aircraft was lightly-loaded, with all the middle seats blocked-off to enforce social distancing.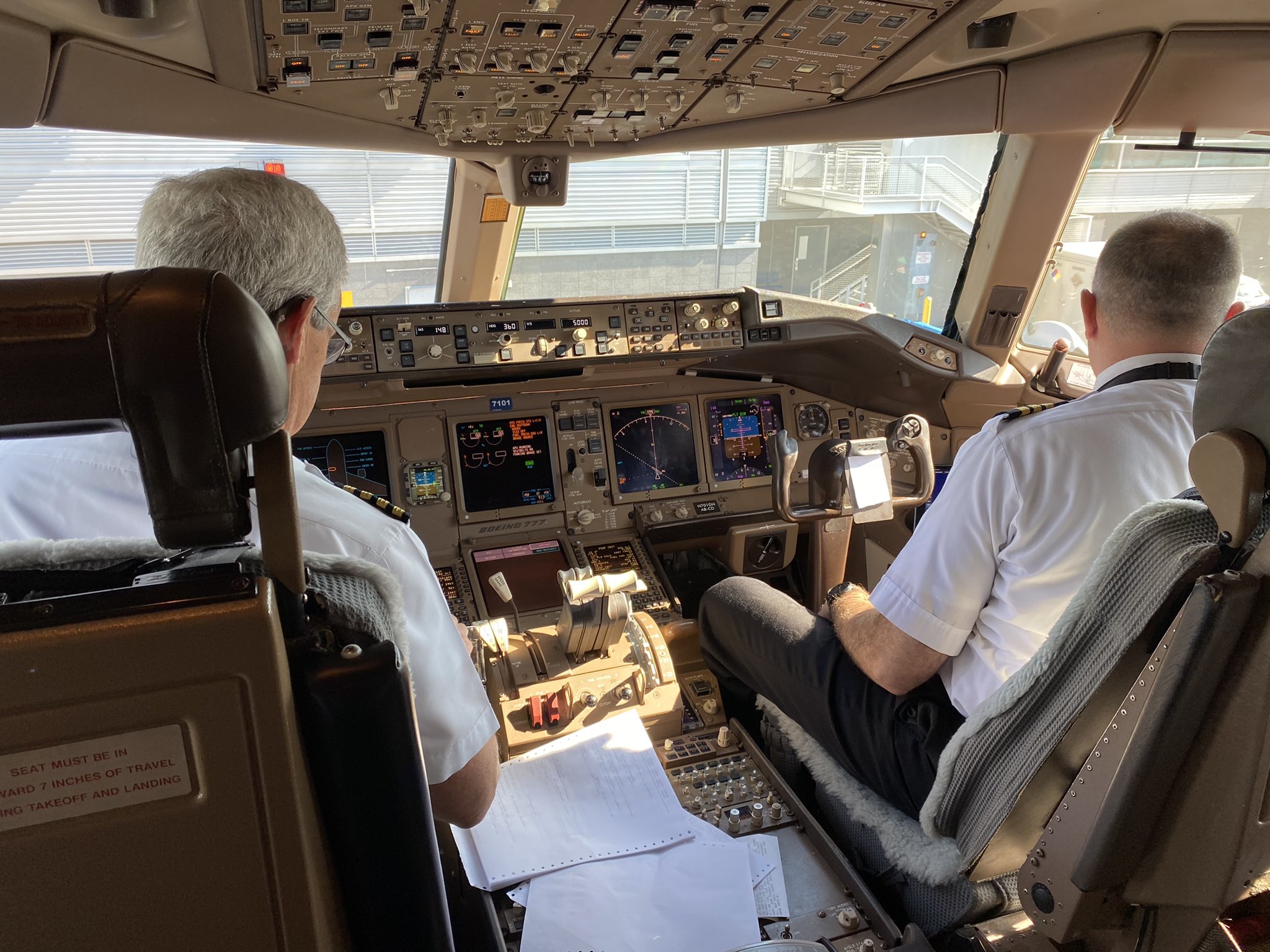 Passengers were served a ubiquitous snack bag onboard, featuring some B777-specific collectibles.
"Retiring a fleet as iconic as the 777 is not an easy decision, I know it has a direct impact on many [people] who fly, crew and service these jets… I've flown on that plane often and I love the customer experience it has delivered over the years."

Ed Bastian – CEO, Delta
Delta B777 History
On 23rd March 1999, Delta's first B777 landed at Atlanta Hartsfield-Jackson Airport, as one of 13 customised aircraft ordered by the airline. The deal with Boeing was valued at more than $1.4 billion, according to Delta, with high hopes of "setting the stage for Delta as a true competitor in international travel".
Nine days later, on 1st May 1999, the aircraft's 277 seats were filled for the first time, as the B777 prepared for its inaugural flight from Atlanta to London.
The onboard product was revolutionary at the time, boasting a 2-2-2 BusinessElite configuration. All the latest items in passenger comfort were available in Economy Class; luxuries included were the likes of personal in-seat video, adjustable footrests, headrests and lumbar support. This all made the Delta B777 extremely popular with customers.
Delta was the first US carrier to take delivery of the B777-200LR, having done so in 2008. This was the longest-range commercial aircraft at the time. This new capability allowed Delta to expand their network to include Australia and South Africa.
This new-and-improved B777 came equipped with Delta's first lay-flat First Class seats, personal storage and direct aisle access in a 1-2-1 configuration. In 2018 however, Delta forked-out a $100 million for retrofitting of all 18 aircraft.
2020 and Beyond
Even during the height of COVID-19, Delta's B777s continued to support the airline's capability. In August, Delta was the first US airline to fly with cargo on the main passenger deck of a 777-200LR. This enabled more than 10,000lb (4.5 tons) of additional cargo capacity.  The cargo carried included medical equipment, PPE, pharmaceuticals, home office supplies, US mail and food.
Nevertheless, the B777's time was up. These aircraft were replaced by the Airbus A350-900, which burns 21% less fuel per seat than the B777-200s. The A350s will operate almost all of Delta's B777 ultra-long-haul flights.
"The 777 undoubtedly positioned us as a leader in international markets… Even in its final months, the 777 was a big component of our cargo operation in providing critical supplies to our communities."

John Laughter – S.V.P. and Chief of Operations, Delta
What are your memories of the Delta B777s? Let us know in the comments.