Contact has been lost with a Sriwijaya Air Boeing 737-500, shortly after take-off from Jakarta en route to Pontianak. Flight SJ182 lost over 10,000 feet of altitude in less than a minute, sparking a massive search-and-rescue response from Indonesian authorities.
Update
Indonesian authorities have located the aircraft's black boxes and are continuing to recover human remains and debris from the accident. It has now been revealed that, while 56 people were occupying passenger seats, there were six off-duty crew members flying onboard.
The flight was carrying 50 passengers, including seven children and three infants, as well as 12 crew members (6 of whom were travelling as passengers), according to a passenger manifest obtained by SamChui.com.
Weight and balance charts show that the aircraft was carrying 500kg of baggage.
The aircraft's last contact was at 14:40 local time. The aircraft is a 27-year-old Boeing 737-500. Registration PK-CLC.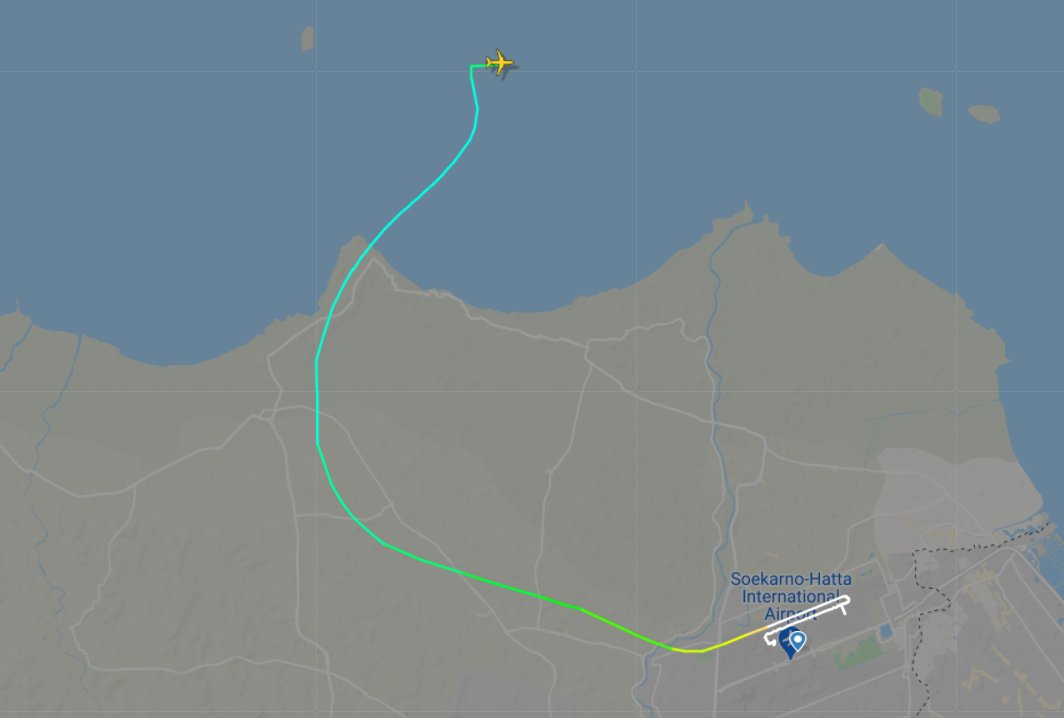 More information to follow. Feature image via Whatsapp