Advertising Disclosure: Many of the links that appear on this website are from companies which SamChui.com may receive compensation. This compensation may impact how and where products appear on this site (including, for example, the order in which they appear). The site does not review or include all companies or all available products.
UPDATE: If you previously checked this offer and you were not eligible, try again. There are reports of customers being able to use the discount now who weren't able to before. Check the "Click to activate" button on this page.
Over Black Friday we saw Amazon and American Express run an amazing promo that was for a maximum of $100 off a purchase of $500. It seem like American Express and Amazon are always running some form of promotion. Today they have brought back another classic promotion where you can save up to 50% off virtually any Amazon purchase of up to $60 when you redeem at least one Membership Rewards point. The only catch is that it has to be a good sold directly by amazon, not a someone listing goods on Amazon and you must have had an amazon account for at least 30 days. The deal is good for US residents only. The offer is relatively easy to claim, if you're eligible.
Promo Details
Amazon is offering 50% off when you use American Express Membership Rewards points to pay for at least part of your purchase. Maximum discount is $30.
In order to maximize the discount you need to spend exactly $60, if you spend more than that the discount will still only be $30. The promotion is valid through December 31, 2019 but Amazon also has language that says they can elect to end this promotion when ever they want. Don't wait on this promotion and act fast.
The Process
Activate the offer by clicking the "Click to activate" button on this page.
Not all members will be eligible, make sure that you already have an American Express credit card that has a Membership Rewards balance attached to you Amazon account before you attempt to register.

Add whatever eligible items you want to your shopping cart and head to the check out screen.
At check out you must use at least one American Express Membership Rewards point for your purchase. I recommend only using one point as Amazon only redeems Membership Rewards Points for around 1 cent per point and you can easily get higher value by transferring miles to airlines instead.
Make sure you don't accidentally pay for your entire purchase with points, as that would lead to a really bad deal. Your order total should look similar to the one below before you finally check out
Who should and shouldn't take advantage of this offer?
Everyone eligible should take advantage of the offer. Even if you can't think of anything that you need to purchase, the promotion is good for Amazon 3rd party gift cards too such as Hotels.com, Southwest Airlines, AirBnB, Whole Foods and more. The promotion is not available for Visa or Amazon gift cards. I bought $60 of Whole Foods gift cards, which works out well since I just finished my last round of Whole Foods gift cards from the last Amex Deal.
Sign up for an American Express Card using the links below so that you can save the next time an Amazon deal comes around.
The Platinum Card® from American Express comes with a heft $450 annual fee but with a large welcome offer, VIP Uber Status with monthly credit, and ability to earn up to 5x the points on all airfare purchased directly through airlines or Amex Travel it can be easily made up. You can learn more about The Platinum Card® from American Express here.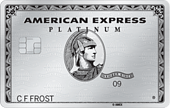 American Express® Gold Card comes with a $250 annual fee. Benefits include 4x Membership Rewards points at U.S. restaurant, 4x Membership Rewards points at U.S. supermarkets, on up to $25,000 in purchases annual, 3x Membership Rewards points on flights booked directly with airlines or through amextravel.com, A $120 dining credit, up to $10 per month in statement credits at eligible dining partners, including Shake Shack, The Cheesecake Factory, Ruth's Chris Steak House, and Grubhub/Seamless, and A $100 airline fee credit every calendar year. You can learn more about American Express® Gold Card here. 
Who doesn't love saving $30? Sign up and save today
Editorial Note: Opinions expressed here are the author's alone, not those of any bank, credit card issuer, airlines or hotel chain, and have not been reviewed, approved or otherwise endorsed by any of these entities.
Comment Disclaimer: The responses in each article are not provided or commissioned by the bank advertiser. Responses have not been reviewed, approved or otherwise endorsed by the bank advertiser. It is not the bank advertiser's responsibility to ensure all posts and/or questions are answered.