One person has died after being struck by a Boeing 737, at Austin-Bergstrom International Airport in Texas.
The incident occurred at 20:12, when a Southwest Boeing 737-700, registered N401WN, was landing on Runway 17R.
Early reports suggest that upon touchdown, the aircraft struck and killed the person.
It is understood that the aircraft was operating Southwest Flight 1392, from Dallas.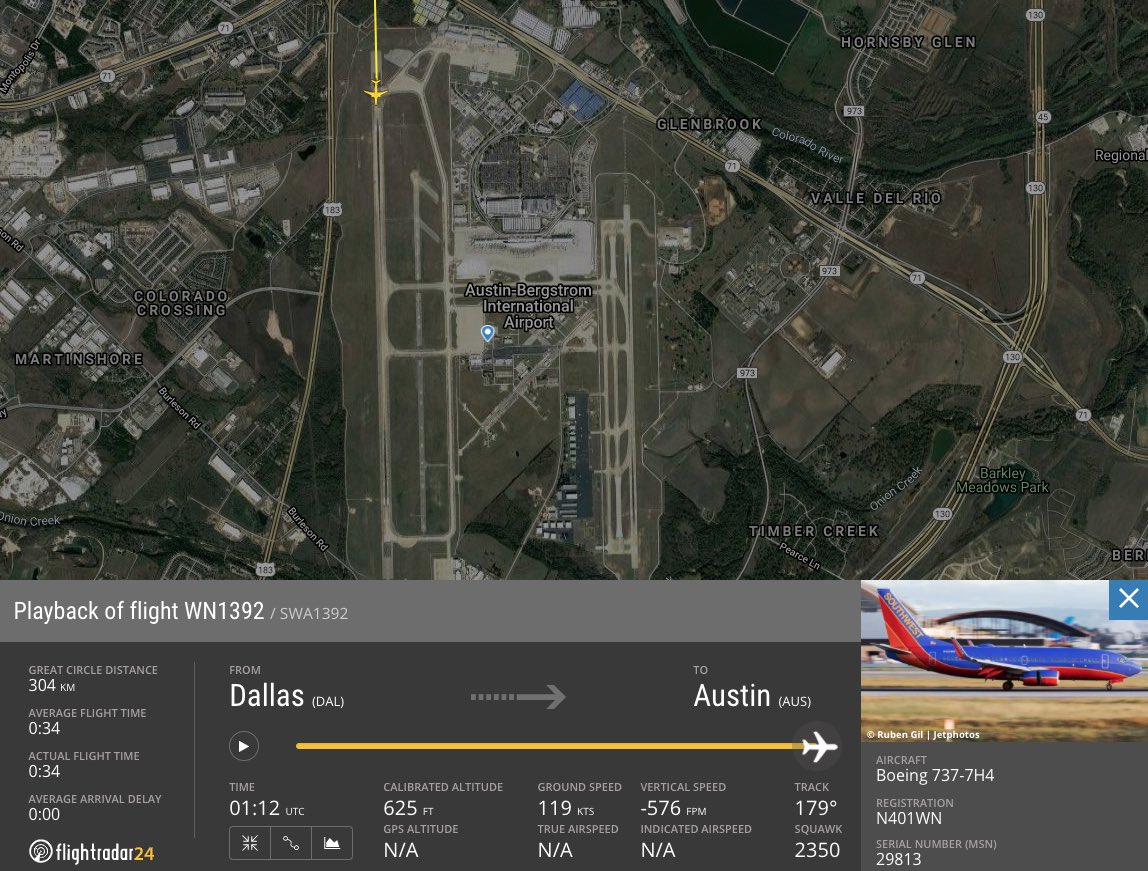 "According to preliminary information, the pilot of Southwest Airlines Flight 1392 reported seeing a person on Runway 17-Right, shortly after the Boeing 737 touched down at 8:12 p.m. Central Time on Thursday.

The driver of an Airport Operations vehicle subsequently reported finding the victim on the runway."

FAA Statement, provided to KXAN
CBS News has reported that the deceased person was not wearing a uniform and was not carrying any ID.
Runway 17R remains closed whilst this incident is investigated.
This is a developing story, more information to come.