China's much-anticipated Chengdu Tianfu International Airport has officially commenced operations, opening a new gateway to the city's giant pandas and greater Sichuan Province. Currently capable of handling 60 million passengers annually, Tianfu is also set to double capacity in due course.
Phase One, encompassing three runways and two terminals, has been constructed at a cost of approximately 70 billion yuan ($10.8 billion). Upon completion of Phase Two, Tianfu Airport will have 6 runways and house terminals taking up 1.26 million square meters.
The airport's first flight was a Sichuan Airlines A350-900 service to Beijing on Sunday, carrying 262 passengers, with Beijing Airlines and China Eastern following soon after. Chengdu Airlines, Spring Airlines and Lucky Air will also be launching services over the coming days.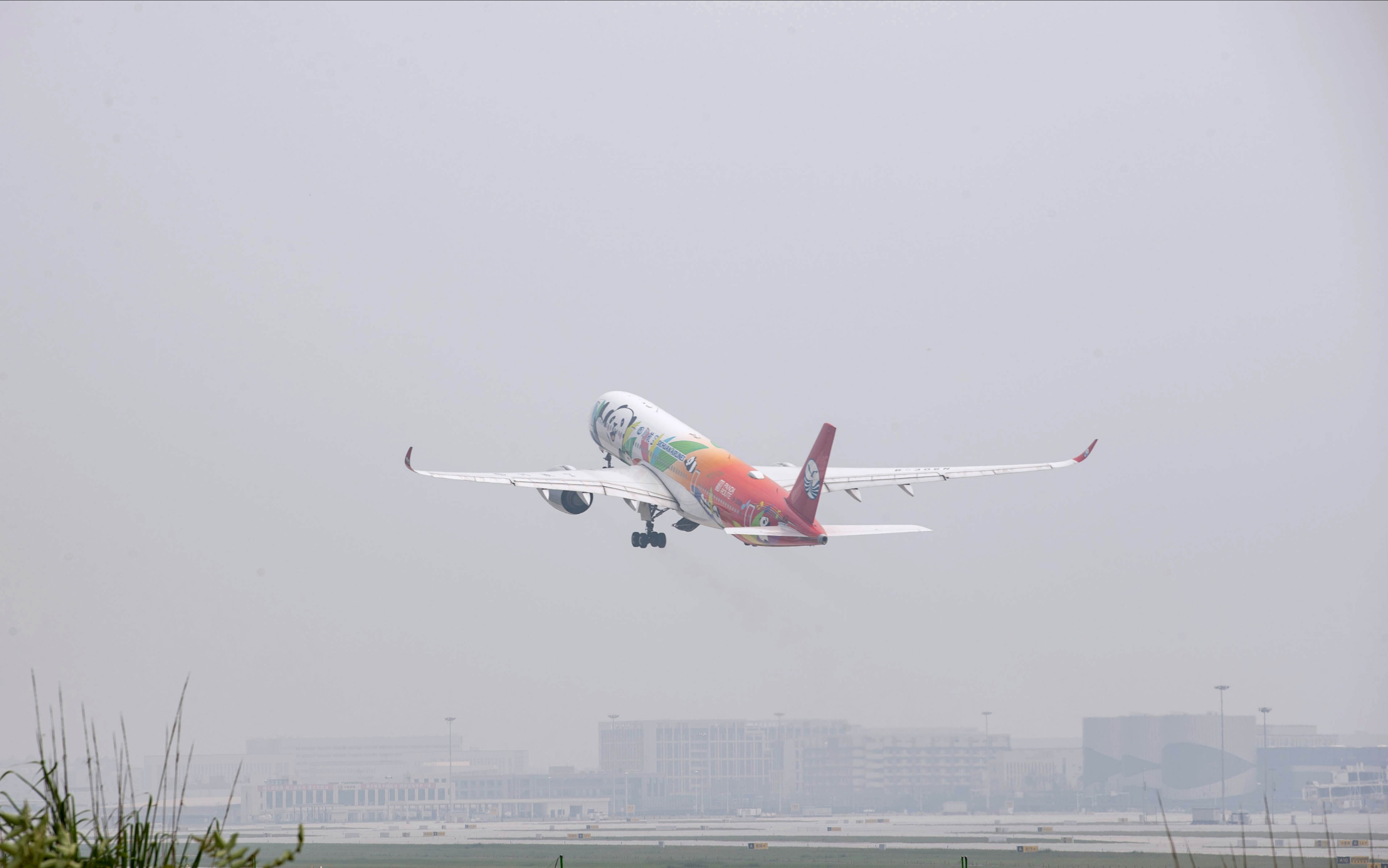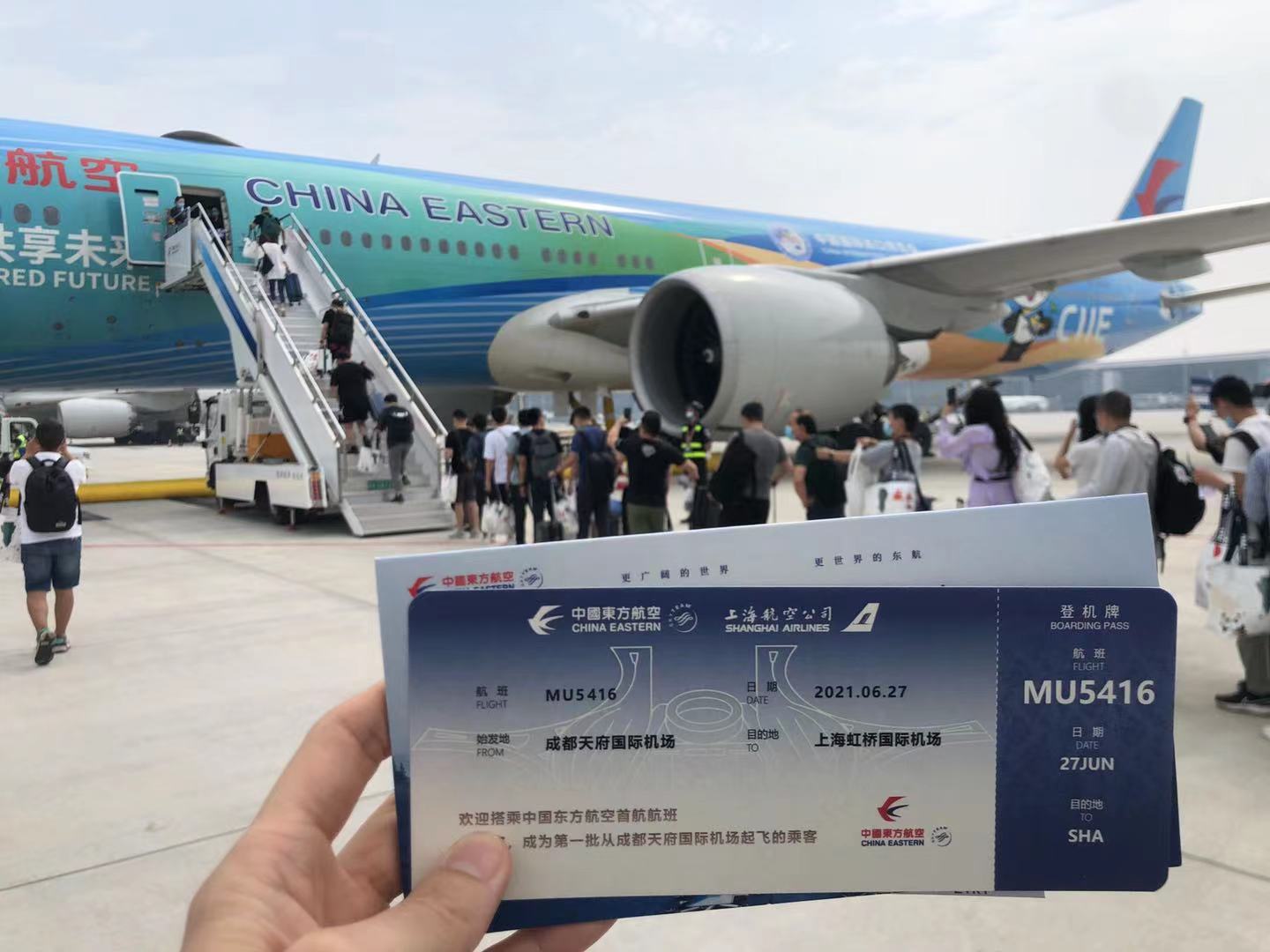 Chengdu is the third Chinese city to host two airports, joining Shanghai and Beijing. Tianfu is the largest civil transport airport under the 13th Five-Year Plan from 2016 to 2020.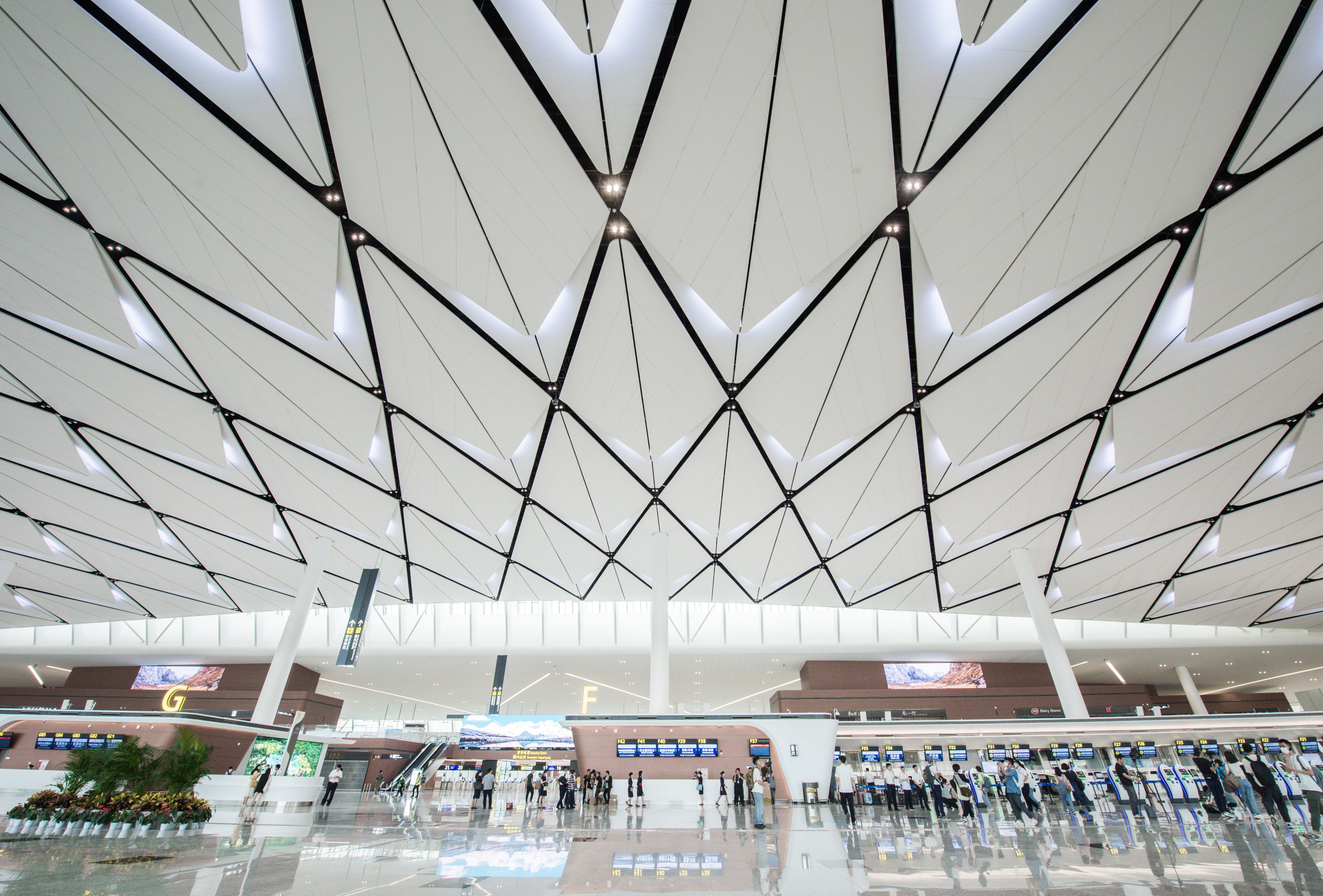 Chengdu Tianfu Airport was designed by a joint Chinese-French architectural consortium, according to state media. Construction of Phase One has taken five years, implementing 'cutting-edge' technologies including AI (such as robot airport staff), facial recognition and automated check-in. A new metro line links Tianfu to central Chengdu, with the high-speed train taking around 40 minutes.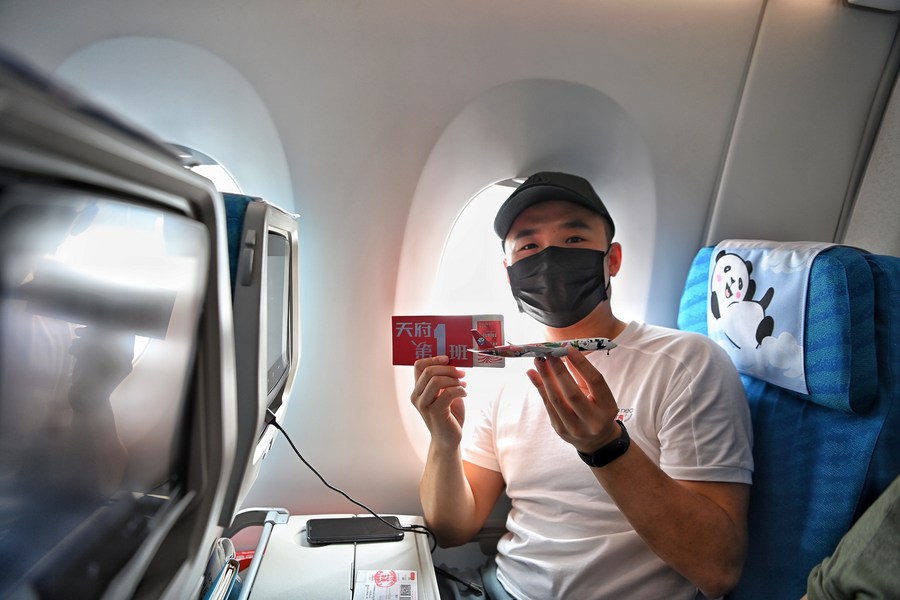 With a length of 4,000m and a width of 75m, one of Tianfu's runways is the highest level 4F runway that can support passenger aircraft; this is according to Airport Technology.
Tianfu Airport is one of 159 new airpots being built by the Chinese government over the coming years. China aims to have 400 airports in use by 2035, a large increase from the current 241, according to the Transportation Network Planning Outline issued in early 2021.
Beijing Daxing and Chengdu Tianfu airport are two immense state-of-the-art new airports that have opened in China over the last few years. I visited the current Chengdu Shuangliu International Airport in 2019 and was surprised by the busy traffic.
Shuangliu Airport handled 55.9 million passengers in 2019 and 40.7 million in 2020, despite the pandemic, making it the 3rd ranked busiest airport in the world in 2020.